Electrical Engineering

Facilities Electrical Engineering
Our team of electrical engineers can provide a wide array of services, ranging from power distribution design to occupation/room classification. We can handle power distribution projects on new buildings, or expansions/renovations, including work in substations, switching stations, MCC Sections, and even load studies to better evaluate your needs.
Room classification is also a service provided by UTI. Whether it's just documenting what's already there or completing a study and changing room occupancy ratings, UTI has the tools, knowledge and experience to support you.
We can also create/update One-Line and elementary drawings, perform backup power system designs, and lighting designs amongst other capabilities.
Please Contact Us to find out more of the solutions we can provide for your facilities electrical engineering needs.
3rd Party Evaluations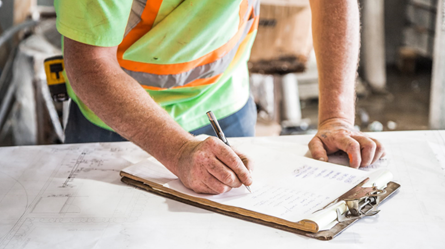 Another service Unified Theory offers is an evaluation of equipment and panels. We can perform the studies you need to get 3rd party evaluated for the equipment already installed in your facility.
3rd Party Evaluations are an effective alternative to certified testing organizations like UL, ETL, and CSA, when allowed by state authorities.
UTI will evaluate all types of electrical equipment, machinery and control panels.
To talk with one of our engineers on getting started, please Contact Us with all of your questions.
Arc Flash Study
We also offer Arc Flash Study services including ISC Studies, modeling, and grounding analysis. UTI supplies labels for devices that are compliant with OSHA and NFPA 70E that show the requirements for PPE, incident energy or PPE Category (Depends on if the Incident Energy Analysis Method or Arc Flash PPE Category Method is chosen), Arc Flash Boundary, Shock Hazard, Limited Approach Boundary, and Restricted Approach Boundary.
UTI is well versed in the software programs SKM and EasyPower.
UTI offers Arc Flash Studies for projects as small as adding a single device on up to an entire plant/location. UTI has completed project for plants with multiple Main Services and thousands of devices.
For more information on getting started, please Contact Us with all of your questions.